Yoona.ai is a pioneering B2B company for process boosting in fashion design through artificial intelligence. Together with my studio partner and developer, Toni Minge, we accompanied their team from shaping the concept for their product until the launch of their MVP. 
Role:

I led the creative direction and the design of the overall user experience and their visual identity. I created a fully optimized digital experience across platforms, including redesigning their website and pitch deck.
Tools: 
Framer, Adobe XD, Illustrator, InDesign, Photoshop, Keynote
Methods: 
Design Research, Creative Discovery, Design Thinking, Interviews, User Journey, Prototyping, System Design
The first challenge was to equip Yoona.ai with a visual identity that would look professional and modern to attract potential investors and leaders of the fashion industry. A vibrant violet as the brand color and a mix of a serif and sans-serif typeface was the ideal choice to represent the combination of technology and fashion as it's the origin of Yoona.ai. Next, I brought their new identity to life by redesigning the website, the pitch deck, and other brand assets for social media. Furthermore, I created a unique set of 60+ icons that serve their brand appearance and their product's interface together with Toni Minge.

Fashion designers are usually not experienced in working with neural networks and artificial intelligence within their creative process. Therefore, our task was to develop a concept for a web app that makes Yoona.ai's technology accessible to a fashion designer in the simplest way. Through interviews with fashion designers, we gathered detailed insight into their work process, including pain points, needs, and unaddressed desires. 
​​​​​​​
We found that fashion designers spent vast amounts of time working on designs that never made it to production. Also, they need help using past sales data to inform their new designs. On top, this leads to many garments that won't sell because they don't meet the customer's demand. That results in financial losses for fashion companies and harms the environment. 
Based on that, I create the concept for the MVP, designed a user flow, and started shaping the interface.
Prototyping & UX Research
We built interactive prototypes that we frequently tested with fashion designers in an iterative process. Therefore, we used Framer as it allowed us to integrate datasets of previously generated designs into the prototype dynamically. That was essential to create an immersive experience and enable high-quality feedback in the testing sessions. The generated insights led to a gradual progression of the prototype's quality.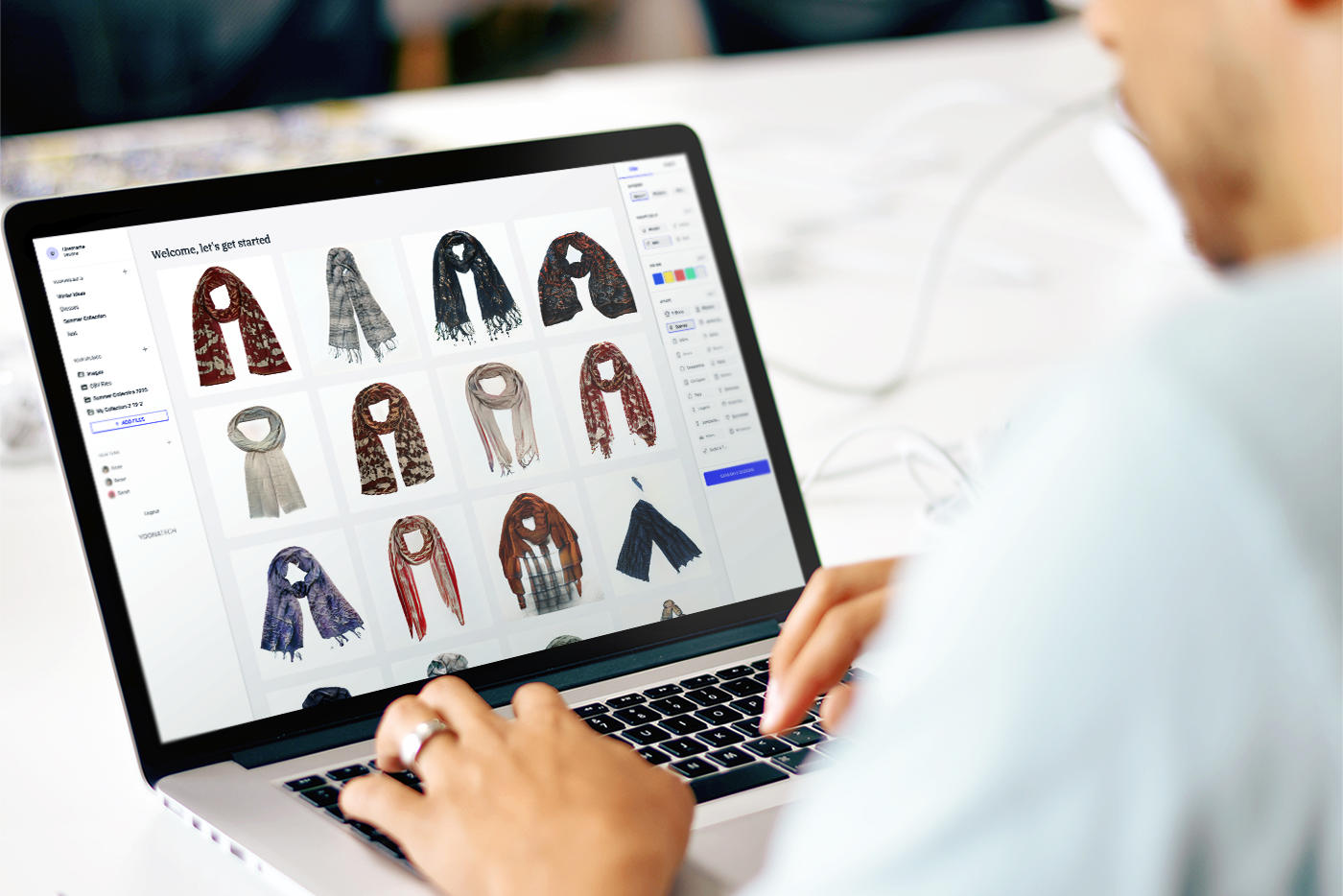 Our joint effort resulted in a fully functional web app. I was responsible for designing the overall user experience and the graphical user interface. Moreover, I created a concept for the in-app onboarding and implemented it. Subsequently, Yoona.ai got accepted into the Techstars accelerator program 2021 in Berlin and attracted its first business clients.
Concept: yoona.ai & Minge+Schmidt
Brand Design: Johannes Schmidt
Prototype: Johannes Schmidt & Toni Minge
UX/UI Design: Johannes Schmidt
Frontend Development: Toni Minge
Backend Development: Ammar Khan
ML Engineer: Basem Dabbour