Here is a selection of photos I edited for the update of the Traktor Pro 2 website.
Art Direction: Adrian Theiner & Fabian Kurz
Photography: Patrick Runte
Here is a selection of various event posters and flyers I designed.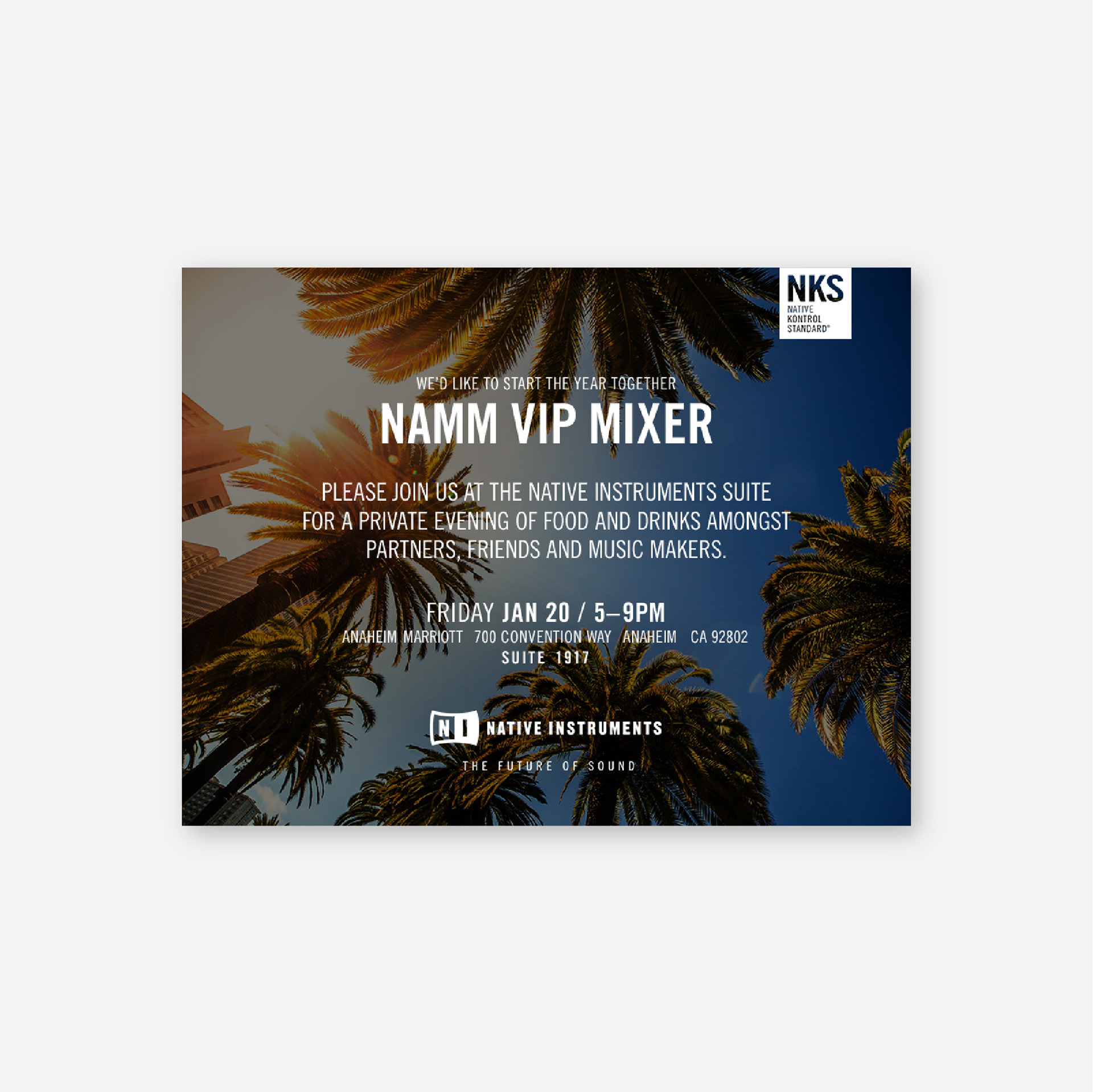 New Identities was was one season of the global event format Native Sessions. I designed poster, flyers and newsletter for the events in Red Bull Studios Berlin and New York.

Key Visual by Rainer Kohlberger.
Here is a selection photo editings I did for Native Instruments. Fot the following three images, you see the raw version on the left (on top for mobile) and the edited version on the right (below for mobile).
Photos by Patricks Runte
Photos and rights belong to Native Instruments.