In 2015, I started my career as a graphic designer apprentice for digital and print media design at Native Instruments in Berlin. After 2,5 years, I received my Certificate of Proficiency and took the job offer from Native Instruments to work as a Junior Graphic Designer. Here is a selection of a project I did while working there.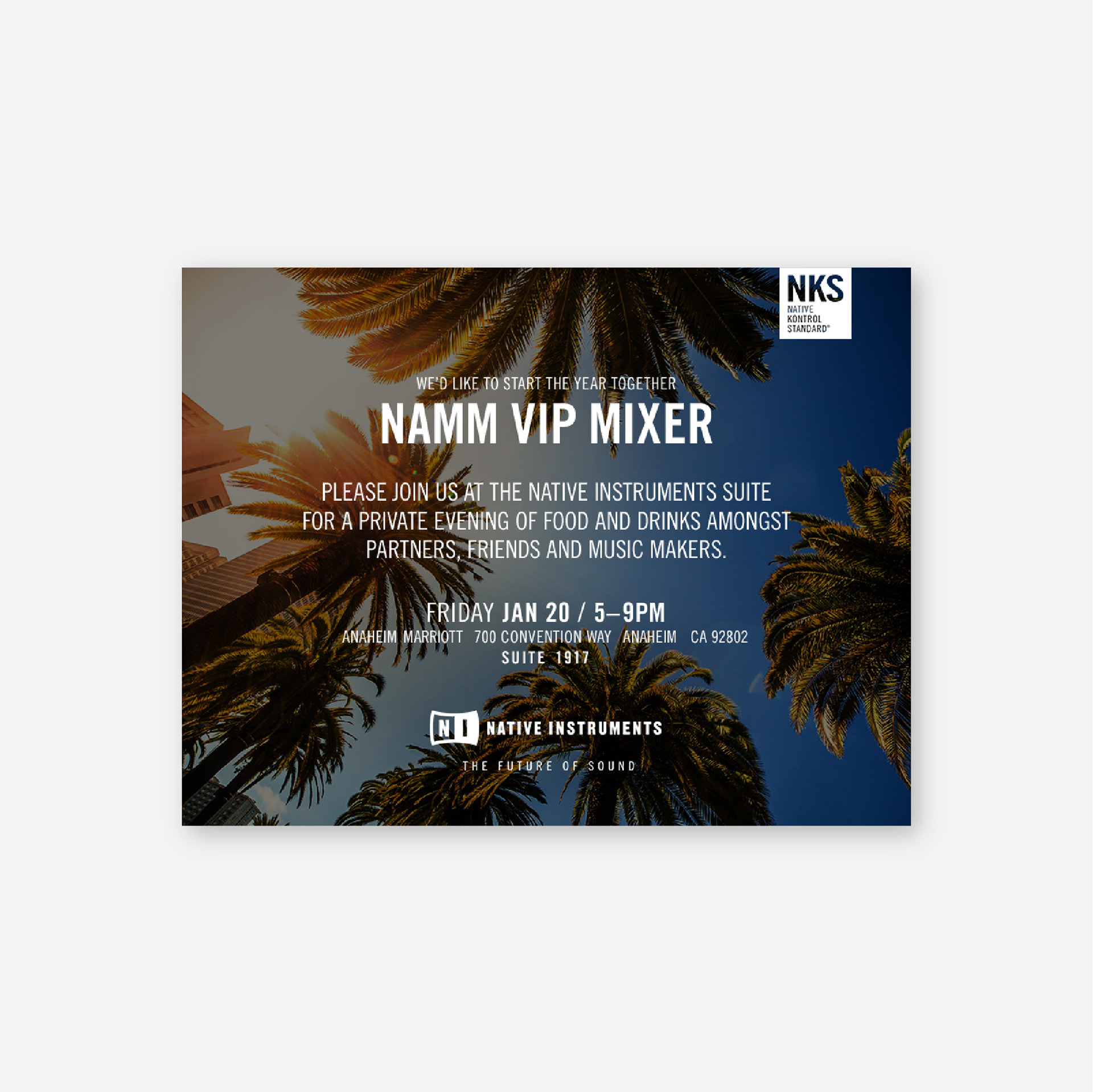 Photography post-production & retouching
Art Direction: Adrian Theiner
Key Visual for Native Session: Rainer Kohlberger
Photography: Patrick Runte

Photos and rights belong to Native Instruments.